With more than  20 years of demonstrated excellence in serving the pharmacy needs of skilled nursing facilities, long-term care providers and assisted living communities, Partners Pharmacy specializes in providing innovative, customized and comprehensive pharmacy solutions that meet the challenges senior care communities face today.
Personalized Service to Manage Quality, Cost and Compliance
Partners Pharmacy is extremely proud of its industry-wide reputation for customer service excellence. Each client community is assigned a Designated Account Manager to coordinate the implementation of all pharmacy services, provide ongoing support, introduce new programs and proactively respond to the needs of each client.
Along with its commitment to customer service, Partners Pharmacy is also dedicated to managing the quality of medication services provided to clients. As part of its quality assurance program, Partners' Consultant Pharmacists regularly review every resident's medication chart to identify potentially dangerous medication interactions, duplications or improper dosage – and to recommend alternatives that can increase the efficacy of a resident's medications.
Need price quotes, billing or prescription information?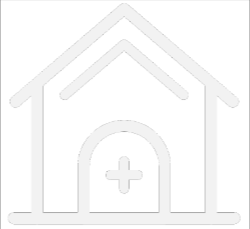 Adding Value to Senior Living Communities
More than just a supplier of medications, Partners Pharmacy understands the extra measure of service and value required by assisted living and long-term care providers today. Partners has a unique understanding and insight into the complex needs of seniors in these communities and all pharmacists are specially trained in geriatric pharmacy to meet the unique needs of each individual community and its residents.
Partners Pharmacy delivers all the benefits of a leading national pharmacy provider, but with a highly-responsive and personalized approach that focuses on giving exacting attention to each prescription within a whole-patient context.
Find out how we can help!